Home
Christine Adderson
Is

la Adderson
Student Program
Facility
What We Offer
Education
Rehabilitation
Schedule
Article
Contact
Christine Adderson
founder and principle riding teacher of ForTheHorse

consultant on land stewardship and holistic horse management

chosen by Philippe Karl in 2010 to be organizer for the first School of Légèreté in North America. Organizer of Teachers' Courses and Open Clinics in Canada and USA

Parelli Instructor where she taught clinics around the world as well as the youngest Level 2 Parelli student (10 years old) in the world

Connected Riding Instructor - specializes in the rehabilitation of horses and riders in Canada and USA

taught many children and adults to very high levels of communication and proficiency with their horses. Many of her students have gone on to become instructors themselves or other professionals in equine fields

studied and worked with many world masters and clinicians - Ray Hunt, Pat Parelli, Peggy Cummings, Margrit Coates, Buck Brannaman, Lee Smith, Philippe Karl, Bertrand Ravoux, Melanie Bulmahn, Heather Moffett, George Malleroni (student of Nuno Oliveira ), JP Jiacomini (Classical Dressage), Jock Ruddock (Equine Touch), Dr. Hildrud Strasser (barefoot trimming), Jamie Jackson (barefoot trimming), Keith Seeley (trimming), Casey Williams (orthobionomy), Sidonia McIntyre (massage therapy), Martha Graham (dance), Jose Limon (dance), David Earle (dance), Patricia Beatty (dance), Peter Randazzo (dance), Christopher House (dance)

choreographer, horse and rider trainer for The Blue Horse, a live theatre production by the Caravan Farm Theatre. Gem, a Morab mare, the lead character for over 30 consecutive shows, charmed thousands of audience members. Read more here.

recipient of the internationally recognized prestigious, Shining World Compassion Award, for her outstanding efforts to rescue horses and to ensure their safety and well being Read more here.

rescued many horses from near death condition and rehabilitated them back to health and happiness

writer of many articles for equine magazines. Read more here.

rider, educator and barefoot consultant for all ages and breeds of horses

teacher of movement education to many athletes and professionals - riders, dancers, actors, veterinarians for 37 years

Bachelor of Kinesiology, University of Calgary: Professional Dancer, Toronto Dance Theatre: Parelli Certified Instructor: Connected Riding Certified Clinician

recipient of prestigious national cultural awards
Christine believes that one of the most amazing traits of horses is their constant attempt to integrate themselves with us. What we so often label "misbehavior" is frequently a horse's attempt to get through to us the only way it knows how, speaking with its actions. By understanding horses' motives through their movement, we can shape their behavior, not manipulate it, by giving clear black and white messages through the appropriate movement of our own bodies. That requires that we become keenly aware of our own movements and learn to synchronize them with the horse's so that we lead in ways the horse can quickly recognize and respond to.
"Christine has special gifts to share with any serious horse lover. I truly believe that studying with Christine could be a life-changing experience for you and your horse. I say that, because that's just what studying with Christine has meant to me.
" Chris, Washington.
"Chris Adderson is a shining light for horses. Her compassion, empathy and horse knowledge was very noticeable to me when I met Chris on my healing workshop in Canada. Horses want to spend time with Chris because her love is palpable and unconditional. I am delighted that Chris has received this award in recognition of her outstanding work with, and for, horses in need.
Chris - you really deserve it." Margrit Coates , England. (Margrit Coates, is the world's leading horse and animal healer and internationally renowned horse and animal communicator)
<![if !supportLineBreakNewLine]>
<![endif]>
Clinics, Lessons, Intensives
Christine educates people to teach their horses from a point of integration – that is where we are both a scientist and therapist, a caregiver and teacher, a leader and follower and a horse and human for our horses. This will open windows of insight and open doors for change.
Christine can be found teaching at her facility year round. To schedule time with her email, Chris@ForTheHorse.com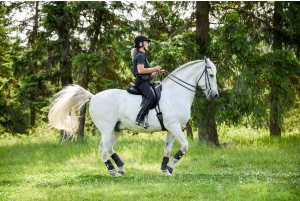 Photo credits: ForTheHorse and Candice Camille

Copyright

© 2016 ForTheHorse.com all rights reserved

Intellectual Property Pictures and text on the ForTheHorse website are protected by law. They are not royalty free.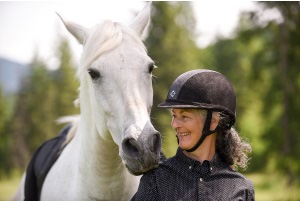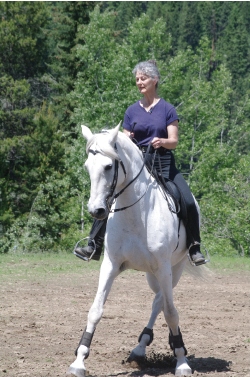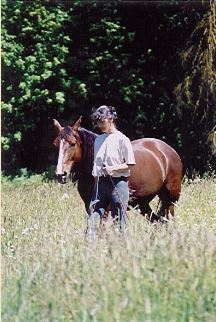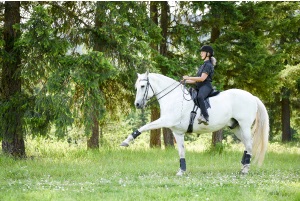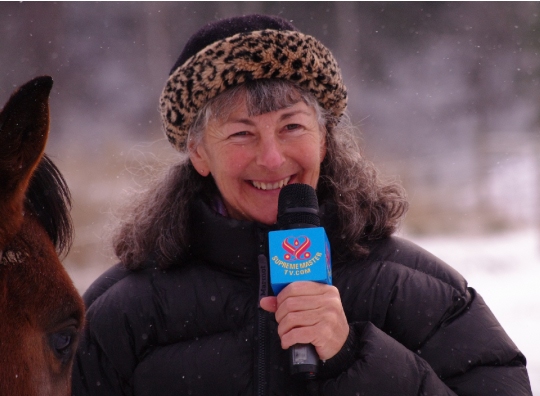 Christine Adderson and Poppy
"Heroine of the Horses"
recipient of the international
Shining World Compassion Award